Photos Page
The Birth of a Land Speed Racer
---
The Master himself - Ed Mabry building the backup to B-604

---
The NTNOA's 2003 Rally T-shirt.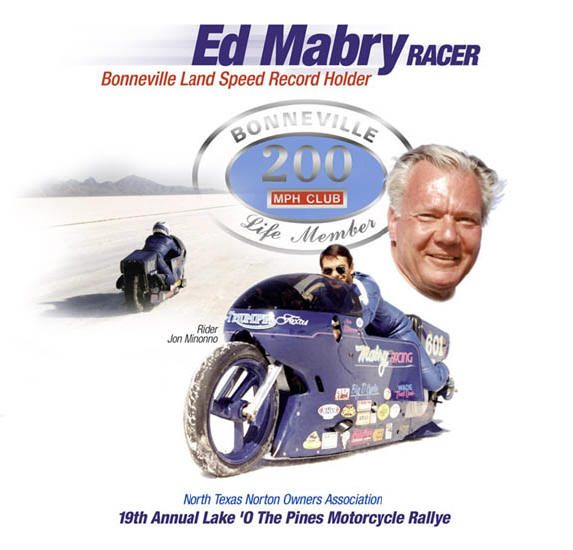 ---

Ready for the paint shop. Hey, Ed - Put some tires on this thing!
---

Jon getting the controls fitted - The Phantom. Actually Ed doing his very
It's real important to hold on at 200++++! favorite part - sanding a fiberglass mold.
---

"World's Fastest "Real" Motorcycle
256.264MPH!"
---

The Finished Product and New Record Holder!
---

Team Triumph Texas
---
---

---

---
---
---
---
---
---
---

---
---